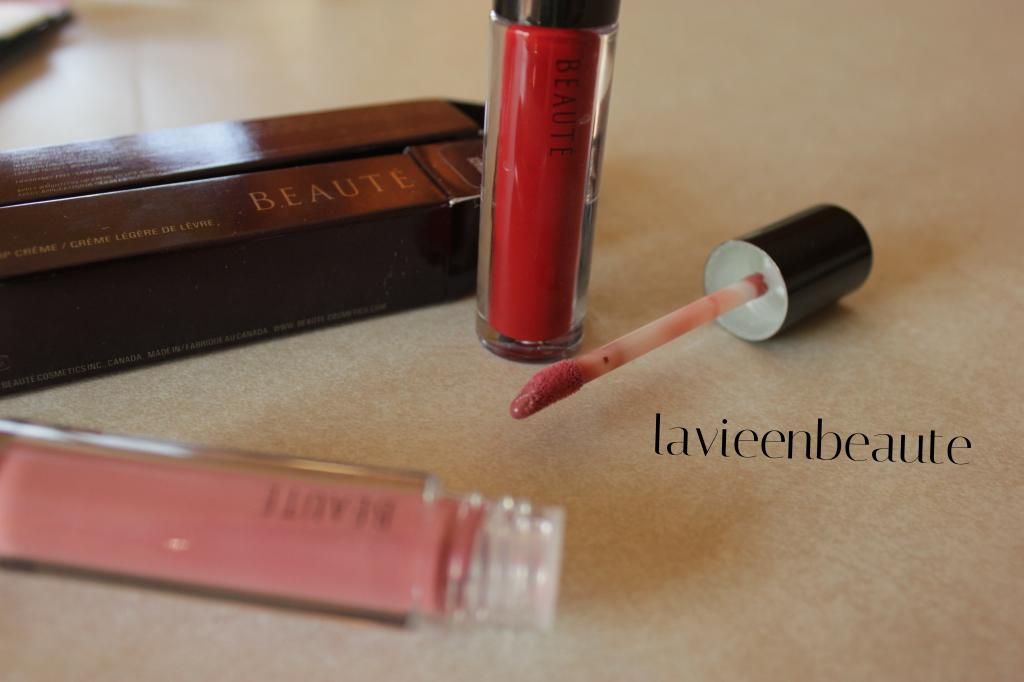 Oh man, I can't tell you how long I've wanted to try Beaute. They're basically online only if you're in the United States, with only three locations here, but with a lot more in Canada. Anyways, they had a 20% off sale and I got two of their Weightless Lip Cremes to try despite the shipping cost! I got Masochist and Trace, two of their most popular shades out of the six offered. They're 26$ a pop.
What Beaute says about their lip cremes:
"Paraben free
Long wearing color
Stimulates collagen
Moisturizes and hydrates
The Flawless Application
Apply the Weightless Lip Crème to lips using the doe foot applicator, or the Beaute lip brush. Lip crème can be applied over pencil and can be combined with Luminous Volume Gloss to customize the color and add shine."
Trace is described as "whisper soft beiged pink" and Masochist as "Helmut Newton Red". The red is very intense, and out of the two photos I'd say the one on the right is more color/tone accurate, but the left gives you an idea of the undertones. Trace is a pillowy beige pink, which makes a great cool pink nude lip.
These come in a luxuriously weighty tube with a cool metal top. Very classy!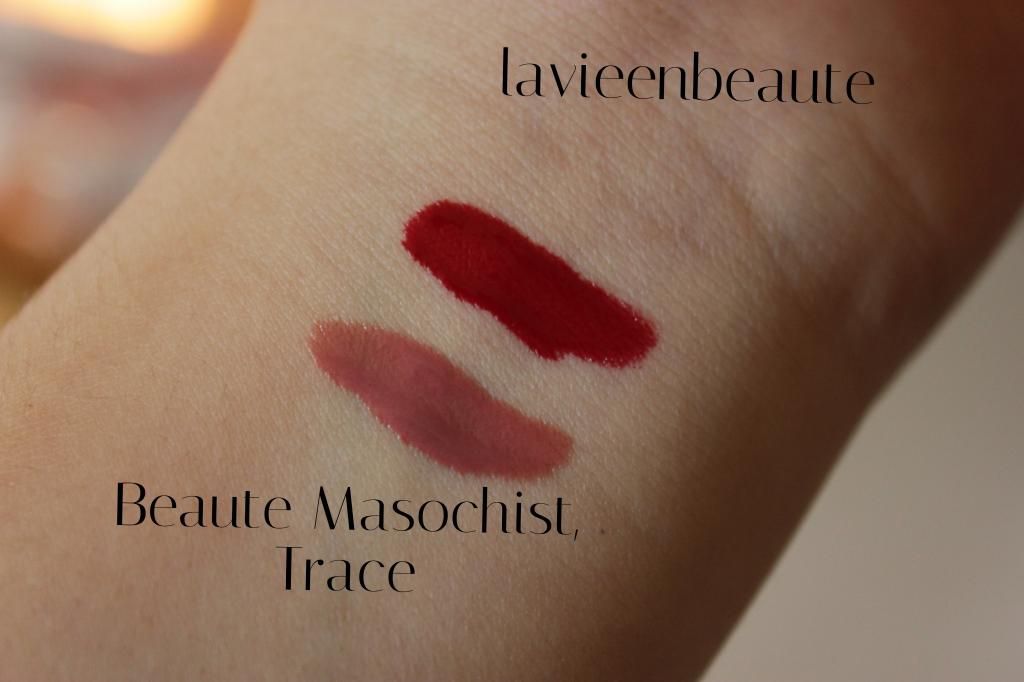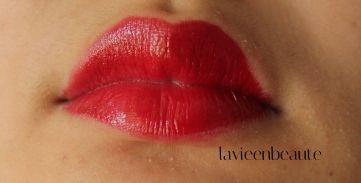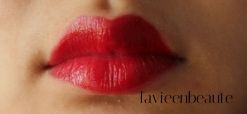 Bare lips, and Masochist.
Bare lips and trace.
I really like the formula. Like its name implies, it's a crème that doesn't feel heavy after application. It's like a mousse on your lips and feels like a light balm. I couldn't decide where to categorize this–it's got the coverage of a lipstick but lasts like a stain but is also glossy. The doefoot wand is easy to use, but I prefer to use a lip brush in the case of Masochist, which is very intense.
All together, it's an excellent product. However, at $26USD a pop and extra shipping charges (due to being a Canadian company). I'd recommend waiting for a sale if you were to buy one of these! Solid product nonetheless.