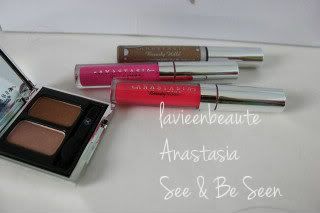 Anastasia See & Be Seen kit retails for $44USD. Inside includes:
- 2 x 0.07 oz Hydrafull Gloss in Heiress and Plastic
- 0.32 oz Tinted Brow Gel in Caramel
- 0.04 oz Illumin8 Eyeshadow Duo in On Set
Plastic is a blue-toned dark pink; when applied it almost looks purple. However, the color does adjust. More on the formula after Heiress!
"Research results: Illumin8 Eye Shadow Duo:
-Clinical result at 1 hour showed 29% increase in skin hydration
-Consumer results after 4 weeks on eyelids:
-70% appear firmer
-83% appear smoother
HydraFull Lip Gloss: clinically proven results after 4 weeks:
-83% saw improvement in the texture of lips, 90% reported lips are hydrated" [from Sephora]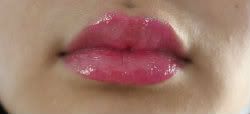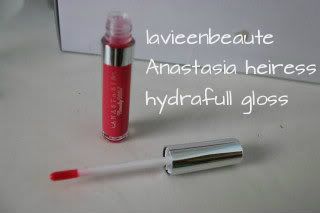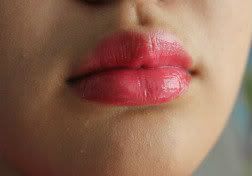 I loved these two glosses. They're a line Anastasia has brought out, but these two shades are exclusive to the kit. The glosses are thick, but not sticky; they have a slick feel but they really do feel moisterizing. I LOVE THESE! I love the spatula applicator [more commonly found in Asian cosmetics] and the colors are vibrant and lightly stain after some time. They apply with less color; don't over apply because they will get darker. Great, great glosses. Heiress is a vibrant hot pink; I prefer this to Plastic because it's a warmer color and something that is, to me, quintessential summer.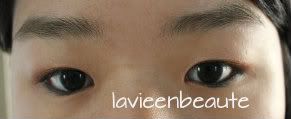 Next piece of cosmetics is the eyeshadow duo. They are very buttery and soft; a little powdery because they are so soft, but easy to blend. The duo is a metallic peach and a darker bronze color, two very summer-y colors. They're great quality and good for the season, but I have many colors similar to this already.
Last but not least, the brow gel. I don't ever use brow gels, so I had a bit of a learning curve when it came to this, but I figured the best use is to use this after powder/whatever you normally do to your brows to set them. However, I just took pictures of my natural brow and the gel, so you could see the difference there. I liked this, didn't love it though, mainly because of the color. My brows are very dark and so the color kind of looks a bit off. When I use the Anastasia brow powder and set it using Caramel brow gel it almost glints a bit golden/brown, but I like to think I can pull it off.
Bare eyebrows/Anastasia [You can see the brown from the gel. Admittedly, on me, it doesn't really darken my eyebrows that much; I use it to set powder]. One last photo–

Alright! Overall, I loved the glosses. The eyeshadow duo was a nice addition, and the Caramel brow gel wasn't my cup of tea [too light for me!] but it would be nice for those whose hair color matches it. I thought the kit had great value, and I'd highly recommend it.
*Disclaimer: A representative sent this to me for consideration and review. For more information, please visit Disclaimer and Copyright information.