Hey everyone! The Makeup Show had rolled through Chicago a few weeks ago and I picked up one of these babies. They are already available online and retail for $29/.o5 oz. So–I noticed at the display that it's really hard to get a photo of these shadows. They look lighter due to the metallics/shimmers in the pigment at certain angles. For example, in the above photo, Dione looks much cooler and a little lighter than it really is.
Dione is a light metallic taupe-y gold. It's pigmented when dry, but when applied wet, it really pops. Be warned, the metallics in this range are REALLY metallic when applied wet. Most of the shades in the range are similar in that regard but the darker colors tend to be more satin.
Dual Intensity eyeshadows come in a square magnetic packaging at $29/ .05 oz while single shadows retail for $25 and are .07 oz. So you're really paying more. I always thought you could use any eyeshadow wet and that the ability to be used wet is the main focus of this product, I'm not sure it's worth the extra price. However, as a product, it's pretty solid and has some gorgeous colors.
The product is nicely pigmented and lasts a full day with primer. When applied wet, the application looks fresh for at least 6 hours. Looks very nice, but again, this shade is very metallic.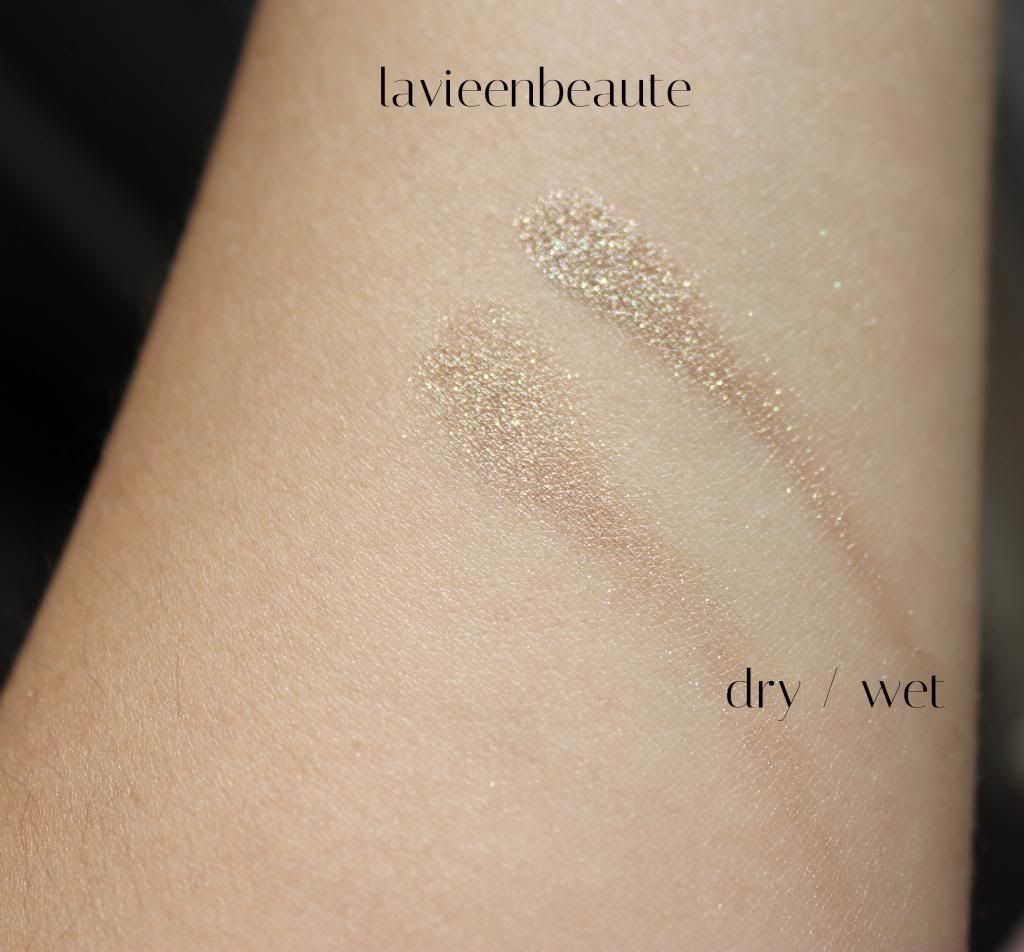 My consensus? If you like one of the colors, as I did with Dione, the NARS dual intensity shadows are a good buy. There are a few duochromes that are harder to dupe. If you're on a budget and aren't looking at specifically using water to bring out colors (as some of the shades really pop when applied wet), then give it a pass.